Customer Service Medewerker
---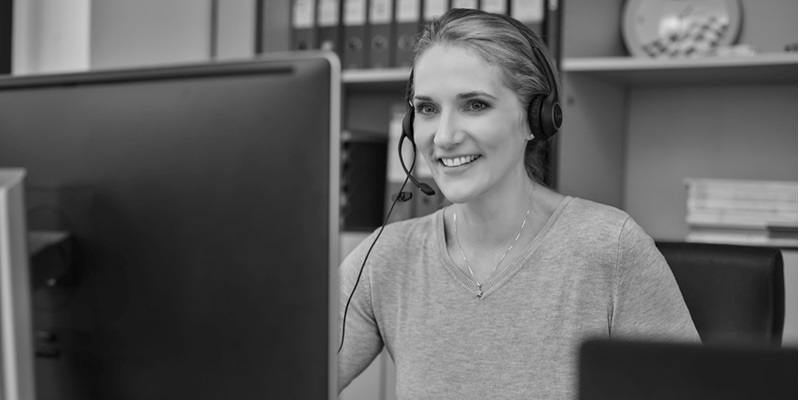 Ga je maar wat graag het gesprek aan met klanten? Dan ben jij onze nieuwe Customer Service Medewerker… Je werkt nauw samen met de buitendienst en bent onderdeel van een totaalservice aan onze klanten. Je bent daarom een echte teamplayer met commerciële en communicatieve kwaliteiten.
Customer Service Medewerker
Lanaken
Wat ga je doen:
Je bent het eerste aanspreekpunt voor onze klanten
Je zorgt voor een nauwgezet beheer van de klantendossiers (verwerking en opvolging van orders, volgt een tijdige levering op en behandelt eventuele klachten)
Je bent de spil tussen onze buitendienst en onze klanten
Je biedt ondersteuning aan onze buitendienstmedewerkers
Je rapporteert aan ons de Customer Service Manager
Wat maakt jou geschikt voor de job:
Je hebt een Bachelor of gelijkwaardig door ervaring
Je hebt een excellente kennis van het Frans en een goede kennis van het Nederlands
Je bent communicatief vaardig en constructief in het zoeken naar oplossingen
Je bent vlot, sociaal, assertief en bent een doorzetter
Je bent in staat zowel autonoom als in team te werken
Je hebt geen 9 to 5 mentaliteit
Je hebt een goede kennis van MS Office
Ervaring in SAP BW/SEM is een must
Je kan je vinden in onze Berner waarden; B.Brave, B.Hungry, B.Connected, B.Responsible, B.Real, B.Proud
Wij bieden:
Een afwisselende en interessante job met toekomstmogelijkheden
Je komt terecht in een ambitieuze en warme familie waar de medewerkers het fundament zijn waarop de onderneming gebouwd is. Veel energie, korte lijnen en veel respect voor elkaar. Samen zijn jullie verantwoordelijk voor het succes van Berner
Een stabiele werkomgeving
Een doorgedreven opleidingstraject
Een team aan collega's die je kunnen ondersteunen
Een marktconform verloningspakket, incl. diverse extralegale voordelen (maaltijdcheques, bonus, eco-cheques, groeps- en hospitalisatieverzekering)
Heb jij interesse in deze functie?

Spreekt deze functie je aan en wil je ons team graag versterken? Laat dan zeker je motivatiebrief met CV achter via
jobs@berner.be
---
Acquisitie n.a.v. deze advertentie wordt niet op prijs gesteld.