Trainer Safety and Services
---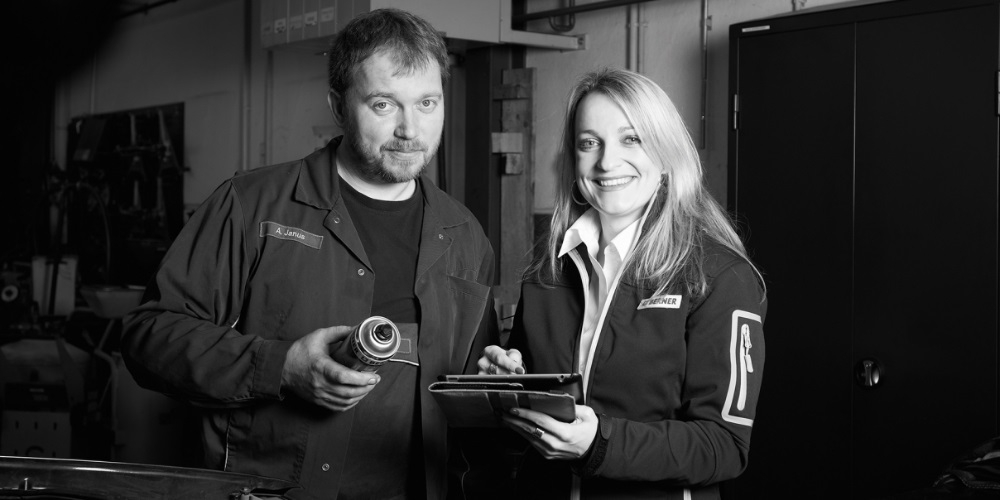 Als Trainer Safety and Services vind je veiligheid op de werkvloer, het voorkomen van ongelukken en de gezondheid van klanten heel belangrijk. Door jouw kennis te combineren met passie, vernieuwing en een gezonde commerciële drive, ben jij het aanspreekpunt voor veilig werken. Je traint onze klanten en zorgt ervoor dat medewerkers op de werkvloer zich bewust worden van de risico's in het werken met gevaarlijke stoffen.
TRAINER SAFETY AND SERVICES
Lanaken - Kerkrade
Wat ga je doen:
Je geeft digitaal en in company trainingen voor het veilig werken met gevaarlijke stoffen, hierbij maak je op een leuke manier de vertaalslag naar de praktijk
Je ontwikkelt nieuwe trainingen voor onze klanten. Hierbij wordt je eigen creativiteit en initiatief zeer op prijs gesteld
Je hebt veel contacten met klanten, binnen- en buitendienst collega's. Door je goede communicatieve vaardigheden ben je in staat om vragen helder en volledig te beantwoorden
Je bent zelf verantwoordelijk voor het inplannen van de trainingen
Je voert administratieve taken uit waarbij nauwkeurigheid, zelfstandigheid en structuur centraal staan
Wat maakt jou geschikt voor de job:
Je hebt een Bachelor werk- en denkniveau, kennis van Codex en/of veiligheid heeft de voorkeur
Je bent een commercieel gedreven persoon met passie voor je vak en wilt groeien in je job
Je hebt het in je om mensen enthousiast te maken en neemt ze mee in je verhaal
Je denkt in mogelijkheden, oplossingen en vooruitgang
Je bent een echte teamplayer met goede communicatieve en sociale vaardigheden
Je bent een organisatietalent als het gaat om het inplannen van trainingen, want je bent eigenaar van je eigen agenda
Je bent gestructureerd en administratief sterk
Je beheerst de Nederlandse taal uitstekend en Frans is een plus
Je kan je vinden in onze Berner waarden; B.Brave, B.Hungry, B.Connected, B.Responsible, B.Real, B.Proud
Wij bieden:
Een afwisselende en interessante job met toekomstmogelijkheden
Je komt terecht in een ambitieuze en warme familie waar de medewerkers het fundament zijn waarop de onderneming gebouwd is. Veel energie, korte lijnen en veel respect voor elkaar. Samen zijn jullie verantwoordelijk voor het succes van Berner
Een stabiele werkomgeving
Een doorgedreven opleidingstraject
Een team aan collega's die je kunnen ondersteunen
Een aantrekkelijk verloningspakket, incl. diverse extralegale voordelen (Laptop, smartphone, maaltijdcheques, ecocheques, groeps- en hospitalisatieverzekering)
Heb jij interesse in deze functie?

Spreekt deze functie je aan en wil je ons team graag versterken? Laat dan zeker je motivatiebrief met CV achter via
jobs@berner.be
---
Acquisitie n.a.v. deze advertentie wordt niet op prijs gesteld.