Account Manager Construction Tienen-Diest-Bertem-Overijse
---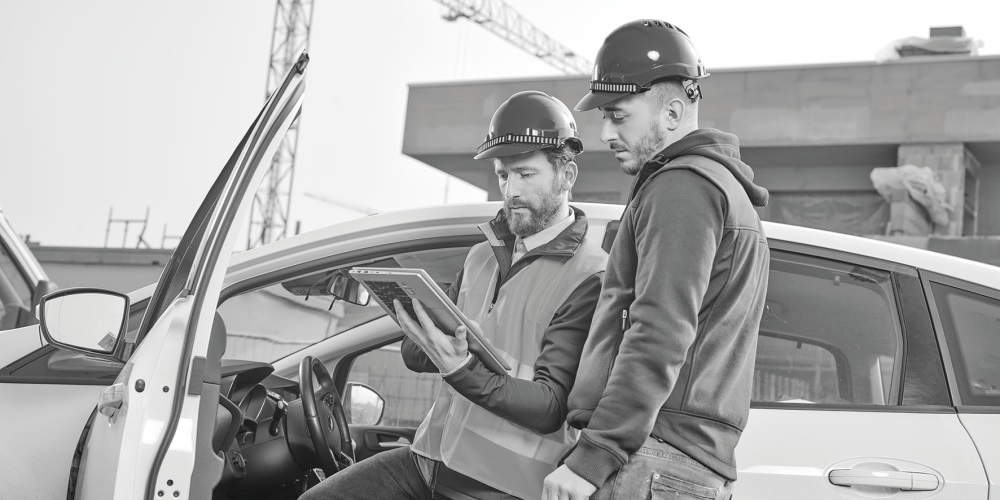 Vind je het leuk om nieuwe mensen te ontmoeten en relaties met klanten op te bouwen en te versterken?
Dan kan je als Construction professional deze passie bij ons in de praktijk brengen.


ACCOUNT MANAGER CONSTRUCTION
Tienen - Diest - Bertem - Overijse

Wat ga je doen?
Na een grondige inwerkperiode in ons trainingscentrum in Lanaken ken je alles over onze Berner producten en services
Je bent verantwoordelijk voor de regio Tienen – Diest - Bertem - Overijse
Je bindt de klanten uit je klantenbestand verder aan Berner en bouwt zo een duurzame samenwerking op
Je prospecteert en bezoekt actief nieuwe klanten (bouwbedrijven, schilders, aannemers, vloerders ,..) en potentieel binnen jouw regio
Je fungeert als aanspreekpunt voor je klanten en je zal dankzij je expertise de klant kunnen voorzien van de meest adequate oplossingen
Wat maakt jou geschikt voor de job?
Je hebt een bachelor werk- en denkniveau
Je legt gemakkelijk contacten en gaat ook graag op zoek naar nieuwe kansen in de markt
Je bent een echte hunter, iemand voor wie sectorontwikkeling een grote uitdaging is
Je hebt affiniteit met of bent gepassioneerd door de bouwsector
Je beschikt over het vermogen om naast de klant te kunnen staan op verschillende niveaus
Je leert bent leergierig
Je bent enthousiast en flexibel in denken en doen
Je hebt commerciële- en/of technische ervaring in een relevante B2B markt
Je kan je vinden in onze Berner waarden; B.Brave, B.Hungry, B.Connected, B.Responsible, B.Real, B.Proud
Wij bieden:
Een afwisselende en interessante job met groeimogelijkheden
Je komt terecht in een ambitieuze en warme familie waar de medewerkers het fundament zijn waarop de onderneming gebouwd is. Veel energie, korte lijnen en veel respect voor elkaar. Samen zijn jullie verantwoordelijk voor het succes van Berner
Een stabiele werkomgeving
Een doorgedreven opleidingstraject (Producten, Sales,…)
Een team aan collega's die je kunnen ondersteunen
Een aantrekkelijk verloningspakket, incl. diverse extralegale voordelen (bedrijfswagen met tankkaart, laptop, smartphone, groeps- en hospitalisatieverzekering)
Over Berner:
Berner is dé partner voor onder meer universeel garages, dealerbedrijven, truck- en transportbedrijven en bouw-, timmer- en installatiebedrijven in Europa.
Niet alleen vanwege de kwalitatieve producten voor de professional, maar juist vanwege onze services, kennis en het contact dat onze vertegenwoordigers, specialisten en klantenservice dagelijks met onze klanten hebben.
In 1957 startte oprichter Albert Berner zijn schroevenhandel in het Duitse Kϋnzelsau. Vandaag de dag telt het familiebedrijf Berner 6.500 medewerkers in Europa, waarvan 350 in de Benelux.
Persoonlijk advies, dat is onze kracht: we reageren heel precies en snel om specifieke vragen van de klant professioneel op te lossen. Deskundigheid, partnerschap, betrouwbaarheid, vriendelijkheid en passie voor het vak, dat is waar Berner voor staat. Wij zijn daar waar de klant ons nodig heeft. In de werkplaats, via onze klantenservice of online via onze webshop.
Heb jij interesse in deze functie?
Dan ontvangen wij graag je motivatie met CV! Je kunt reageren via ons Sollicitatieformulier.
---
Acquisitie n.a.v. deze advertentie wordt niet op prijs gesteld.