Depot Verkoper Borsbeek
---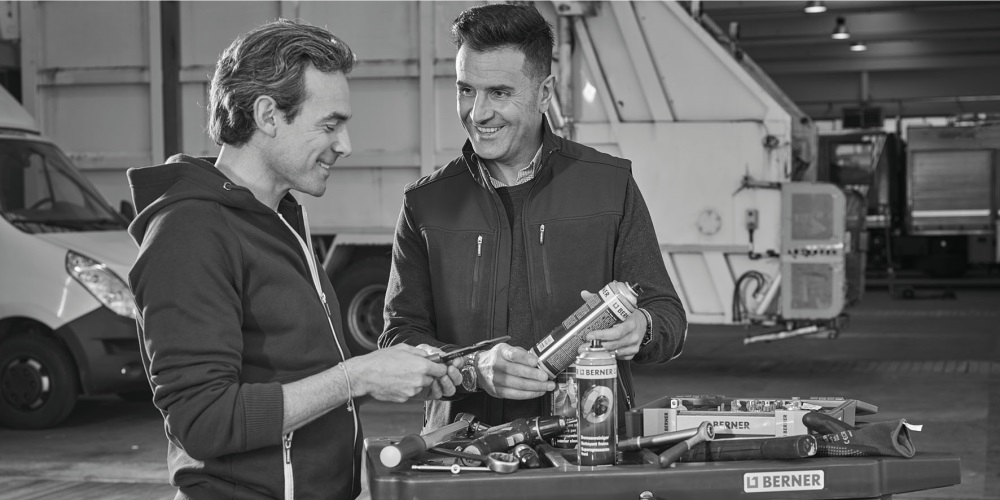 DEPOTVERKOPER
BORSBEEK
Ben je technisch aangelegd en ambieer je een job in de sales in jouw buurt? Hou je van een verantwoordelijke job waarin je dagelijks in contact staat met professionele klanten? Bouw jij samen met ons mee aan onze groei als Depot verkoper?
Wat ga je doen?
Je helpt klanten verder en adviseert de juiste producten voor de juiste toepassingen
Je maakt bestellingen klaar en brengt de klant op de hoogte als zijn bestelling klaar is
Je bent verantwoordelijk voor het stock- en magazijnbeheer van de shop
Je stelt de commerciële acties voor aan onze klanten & prospecten
Je verzorgt de nodige administratie
Je ziet toe op de orde en netheid in de shop en op de parking
Je zorgt voor een stabiele en constante groei van de shopomzet en maakt deel uit van een hecht team waarin professionaliteit en fun voorop staan
Je rapporteert rechtstreeks aan de depot manager
Wat maakt jou geschikt voor de job?
Je hebt een bachelor diploma of gelijkwaardig door ervaring
Je bent leergierig, communicatief, flexibel en sociaal
Je bent klantgericht en commercieel ingesteld
Je hebt een technische achtergrond, affiniteit of sterke interesse in de bouwwereld
Je ervaring als toonbankverkoper is een plus
Je kan je vinden in onze Berner waarden; B.Brave, B.Hungry, B.Connected, B.Responsible, B-Real, B.Proud
Wij bieden:
Een afwisselende en interessante job met toekomstmogelijkheden
Je komt terecht in een ambitieuze en warme familie waar de medewerkers het fundament zijn waarop de onderneming gebouwd is. Veel energie, korte lijnen en veel respect voor elkaar. Samen zijn jullie verantwoordelijk voor het succes van Berner
Een stabiele werkomgeving
Een team aan collega's die je kunnen ondersteunen
Een voltijds contract: Ma-Vrij
Een aantrekkelijk verloningspakket, een uitgebreide opleiding en goede begeleiding, aangevuld met interessante voordelen (maaltijdcheques, groeps- en hospitalisatieverzekering, gsm, laptop...)
Heb jij interesse in deze functie?
Dan ontvangen wij graag je motivatie met CV! Je kunt reageren via ons Sollicitatieformulier.
---
Acquisitie n.a.v. deze advertentie wordt niet op prijs gesteld.